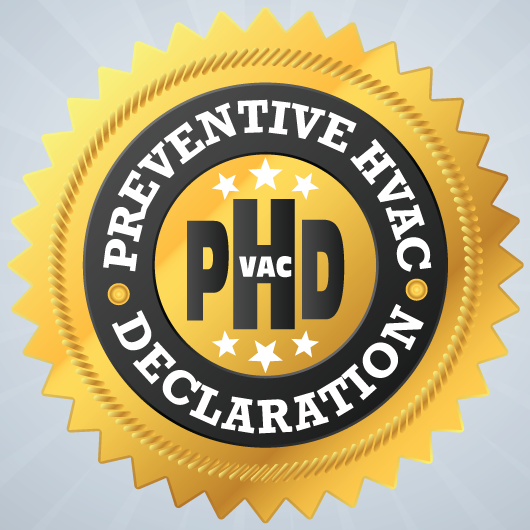 Peace of mind for your home and comfort
Our mission is to help keep your home comfort system running at optimal performance and efficiency.
You wouldn't drive your vehicle 100,000 miles without an oil change. An HVAC preventive maintenance service plan is just as important in preventing system failure while extending the life and maximizing performance and energy savings on your home comfort system.
At Air Conditiong Doctors we have a special bi-annual service agreement called our Preventive HVAC Declaration Service, or PHD Service which provides discounts on service, parts, and repair for keeping your HVAC system properly tuned, hence preventing HVAC system failure.
Request your PHD Service below.
---
Preventive HVAC Declaration Service Plans
Frequently Asked Questions
Why should I invest in a preventive service agreement.
If you have a problem with your cooling system, we guarantee to provide you with priority service which includes around the clock priority service including nights, weekends, and holidays. Timely preventive service keeps your system running as efficiently as possible, saving you energy. We can pinpoint and correct developing problems before the system fails.
Why are preventive service plans important?
An annual preventive maintenance service for central heating and air systems can save you up to 10% on your energy bills and prevent system breakdowns. Every manufacturer provides various Warranty options. Most extended Warranties require your system be serviced by a certified HVAC contractor. A preventive maintenance service plan is important when you need to validate warranties.
Is it worth the cost?
Yes! It's a great bargain. The cost of your Preventive HVAC Service Plan is actually cheaper than if you purchased separate tune-ups for your HVAC equipment and your rate is guaranteed for life! In addition, you receive a 15% discount on repairs and a 10% discount on parts. While a preventive maintenance plan will save you up to 10% on your energy bill and extend the life of your home comfort system.
We have 2 cooling systems in our home. Will you cover both systems?
Yes. About half of our customers have multiple cooling systems. We've designed our coverage to include multiple systems, if needed, as well as "packaged" rooftop units. If you have a special situation, call us and we'll design a coverage plan for you that fits your needs and keeps you protected.
Unsure which plan is best for you?
Call our sales team at 770-923-2427